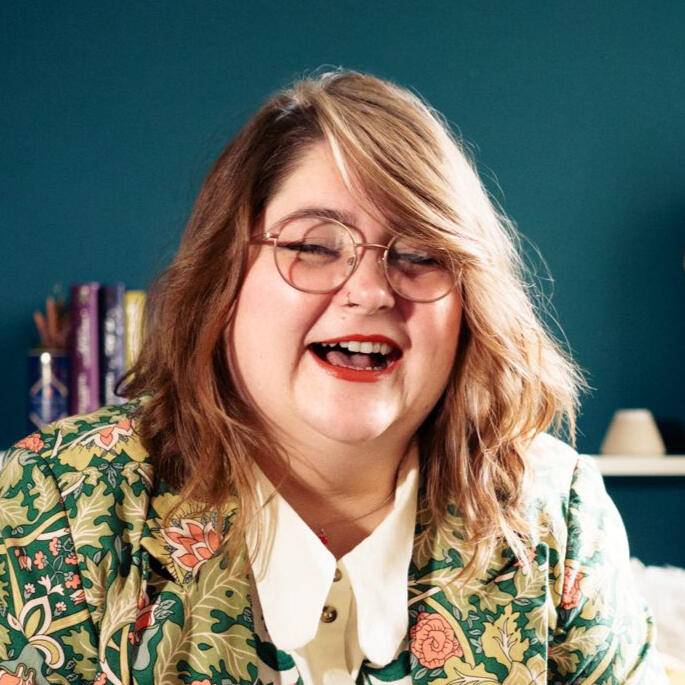 Hello there
I'm Lizzie Huxley-Jones, author for adults and children, and freelance editor. Here you can find out more about me, my work, and what I'm up to around the internet (and occasionally in public).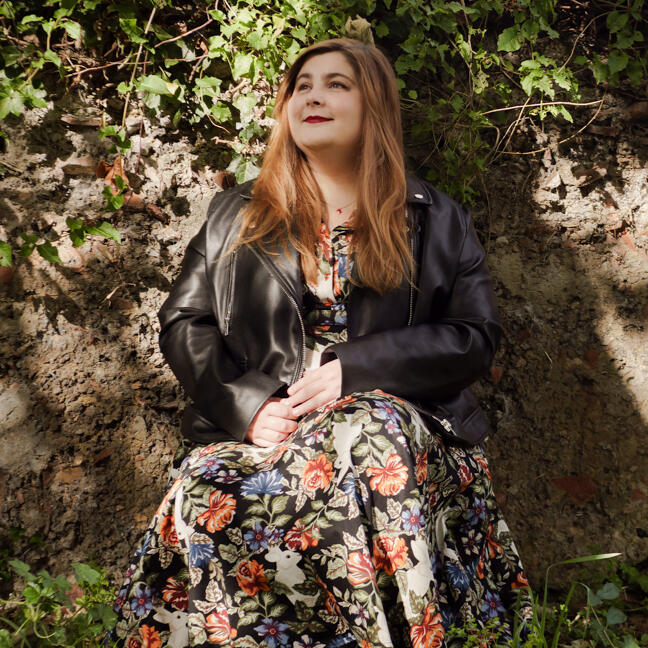 ---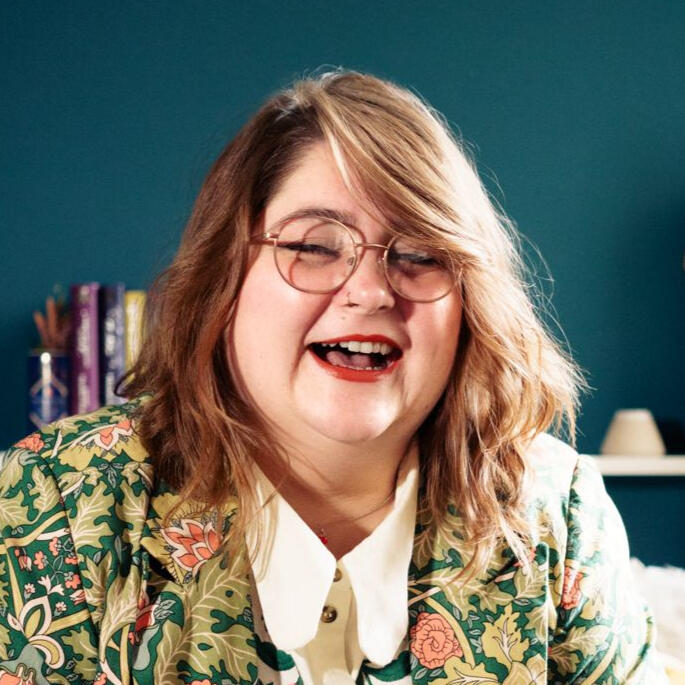 ---
My Books
Here you can find books I've authored, books I've edited and books I appear in.
---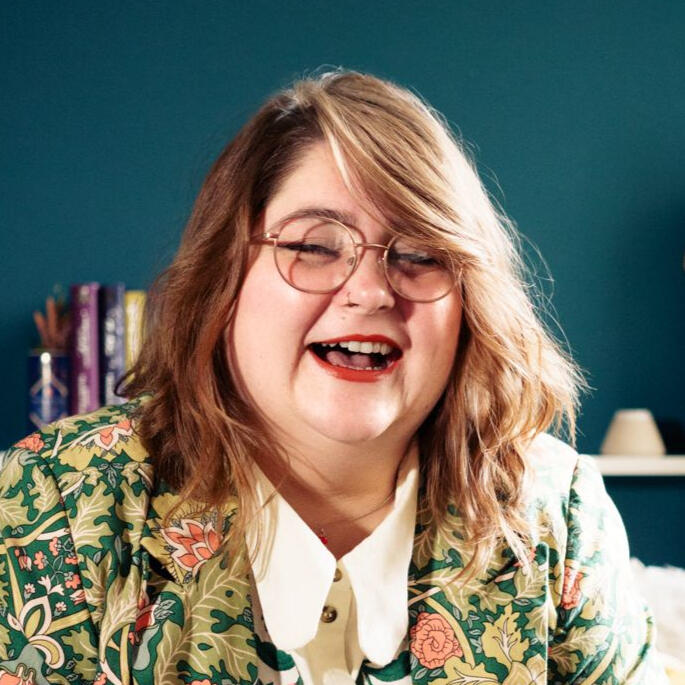 Make you mine this christmas by lizzie huxley-jones
Ebook & audio publishing 2022, paperback in 2023
Hodder Books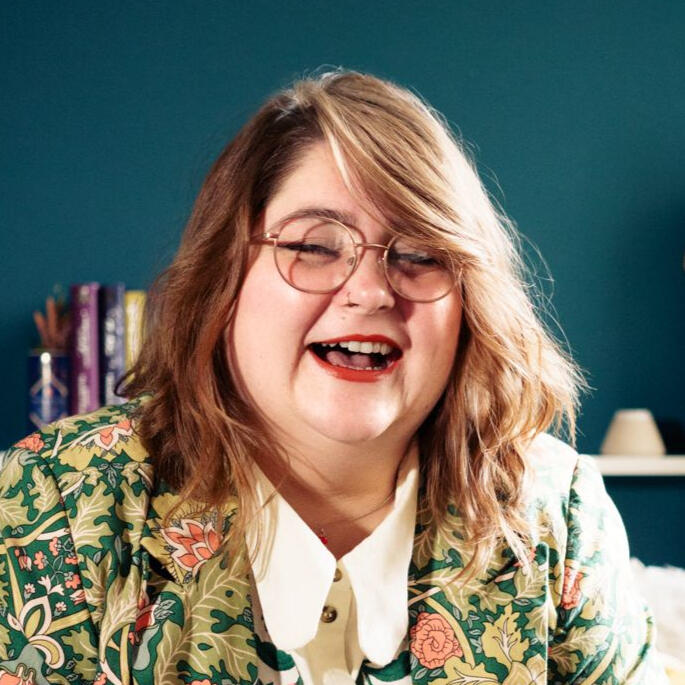 It's the golden rule of pretending to be someone's girlfriend: don't fall for their sister.
After a year from hell, Haf is ready to blow off steam at a Christmas party: a kind stranger, a few too many drinks and suddenly she's kissing Christopher under the mistletoe - in front of his ex-girlfriend.The next day the news is out that they're apparently a couple, madly in love and coming to Oxlea to spend the festive season with Christopher's family. But Haf doesn't have better holiday plans and to save her new friend from embarrassment, she agrees to pretend to be Christopher's girlfriend for Christmas.It has the makings of a hilarious anecdote they'll be telling for years. Until Haf meets Christopher's sister: the mysterious, magnetic and utterly irresistible Kit. Maybe love was waiting for Haf in this quiet little town all along . . .Perfect for fans of Sarah Morgan, Laura Kay and Carol - this is sheer festive joy as you've always wanted to see it.The cover was illustrated by Kerry Hyndman.
'Joyous, funny and full of warm, relatable characters, this is the queer Christmas rom-com I've been waiting for' LAURA KAY
'The perfect cosy Christmas read - sexy, sweet and smart' KIRAN MILLWOOD HARGRAVE
'A thoroughly modern love story filled with joy, inappropriate Christmas jumpers and a daring reindeer rescue. I adored it' TANYA BYRNE
'An adorable Christmas novel filled with schemes, a grand ball and one very terrible goose' KAT DUNN
Ebook & audiobook are publishing 13th October 2022, and a paperback will follow in 2023.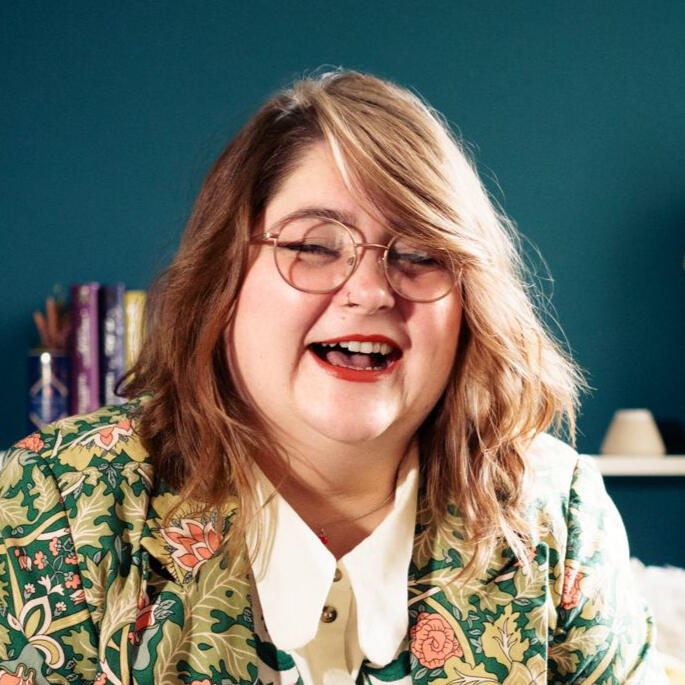 ---
Stim: an autistic anthology
edited by lizzie huxley-jones
Published 2020
Unbound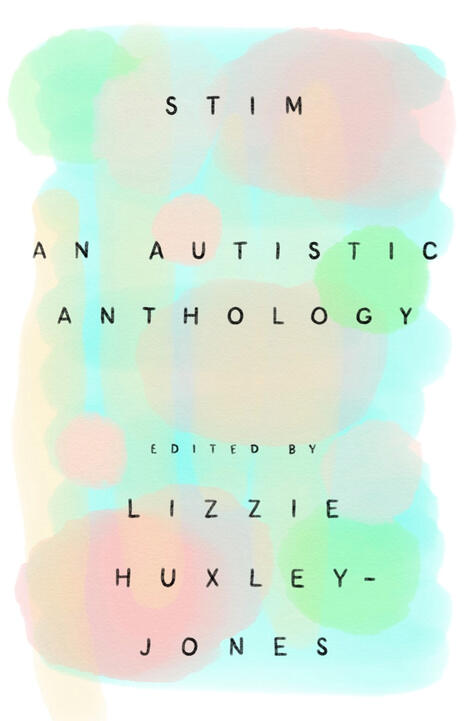 I commissioned and edited all the pieces in Stim, which was published through Unbound's crowdfunding preorder model.Stim is a collection of short fiction, essays and art by autistic people. This anthology represents some of the incredible talent within the autistic community, mixing established voices with those yet to be discovered by the wider publishing industry. With work exploring motherhood, overstimulation, special interests, sex and identity, this book seeks to be an important introduction to autistic people, as well as an engaging literary collection.Stim features work from Grace Au, Nell Brown, Mrs. Kerima Çevik, Agri Ismaïl, Helen Carmichael, Laura James, Katherine Kingsford, Rachael Lucas, Ashleigh J. Mills, Tristan Alice Nieto, Reese Piper, c. f. prior, Megan Rhiannon, Robert Shepherd, Waverly SM, gemma williams, Amelia Wells, and Tjallien de Witte.Stim was published in April 2020 to coincide with World Autism Awareness Week.You can find out more about the project from our campaign video here.The cover was illustrated by Luke Bird.
---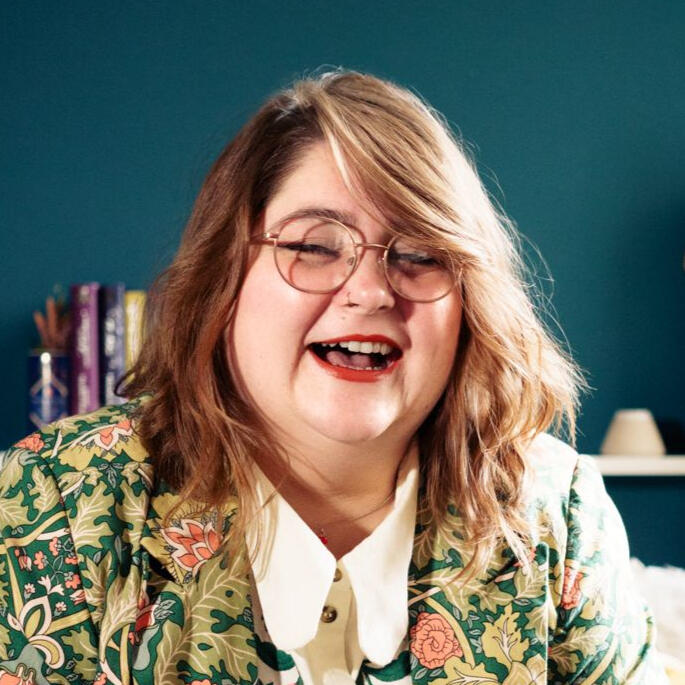 ---
Sir David Attenborough: A life story
lizzie Huxley-jones
Illustrated by Sarah Papworth
Published 2020
Scholastic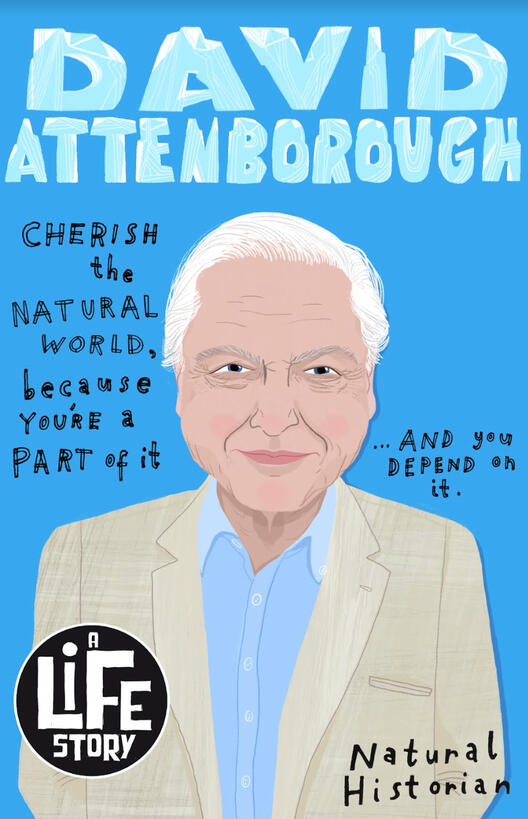 Illustrated by Sarah PapworthDavid Attenborough: explorer, broadcaster, natural historian. Explore the beauty of the world we inhabit with national treasure, David Attenborough. Suitable for ages 8+.A Life Story: This gripping series throws the reader directly into the lives of modern society's most influential figures. With striking black-and-white illustration along with timelines and never-heard-before facts. Also in the series: Katherine Johnson: A Life Story Stephen Hawking: A Life Story Alan Turing: A Life Story Rosalind Franklin: A Life Story Serena Williams: A Life Story.
---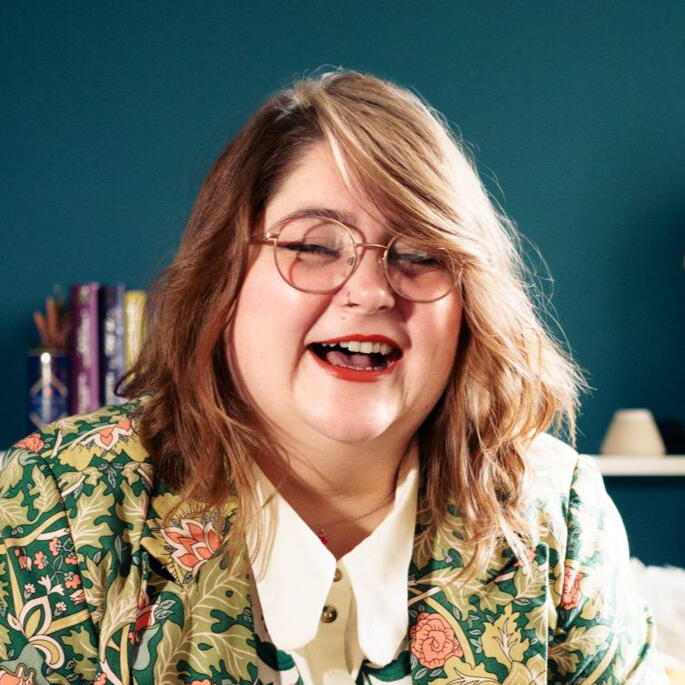 ---
Allies: Real Talk About Showing Up, Screwing Up, And Trying Again
edited by Shakirah Bourne & Dana Levy
Published 2021
Dorling Kindersley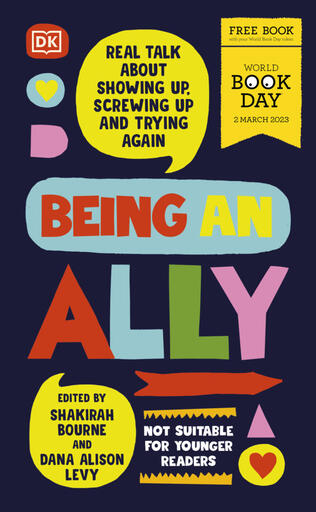 I have an essay in this anthology called Dismantling Judgment, about how to be better allies towards people with hidden or invisible disabilities.As an ally you use your power-no matter how big or small-to support others. You learn, and try, and mess up, and try harder. In this collection of true stories, 17 critically acclaimed and bestselling YA authors get real about being an ally, needing an ally, and showing up for friends and strangers.From raw stories of racism and invisible disability to powerful moments of passing the mic, these authors share their truths. They invite you to think about your own experiences and choices and how to be a better ally.There are no easy answers, but this book helps you ask better questions. Self-reflection prompts, resources, journaling ideas, and further reading suggestions help you find out what you can do. Because we're all in this together. And we all need allies.A portion of the proceeds from this book goes to supporting charities, We Need Diverse Books and the Black Curriculum.You can find more information and learning resources for Allies hereThe cover is illustrated by Anita Mangan.
---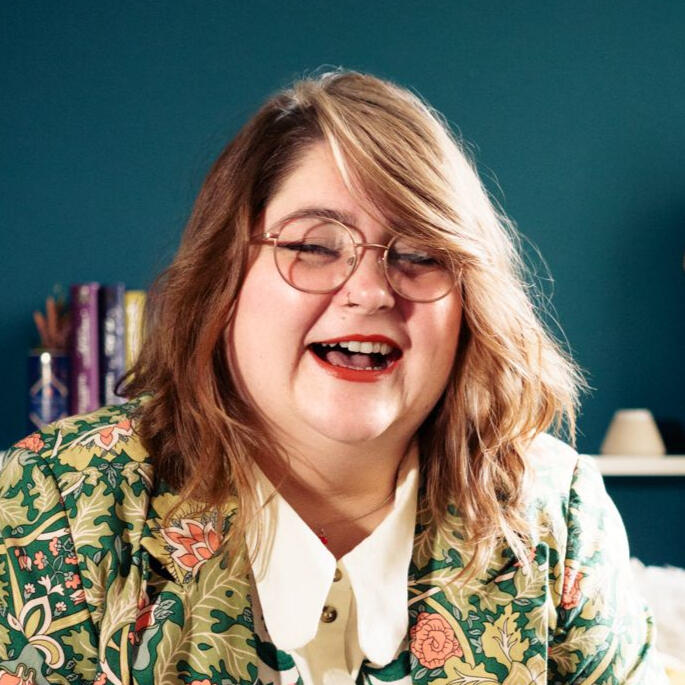 ---
About
Lizzie Huxley-Jones (they/them) is an autistic author and editor based in London. They are the author of the forthcoming queer holiday rom-com Make You Mine This Christmas (2022) from Hodder Studio. They write joyful stories that centre queerness and disability.They are the editor of Stim, an anthology of autistic authors and artists, which was published by Unbound in April 2020 to coincide with World Autism Awareness Week. They are also the author of the children's biography Sir David Attenborough: A Life Story (2020) and a contributor to the anthology Allies: Real Talk About Showing Up, Screwing Up, And Trying Again (2021).They also work with writers and publishers as a sensitivity reader and editorial consultant, and were an editor at independent micropublisher 3 of Cups Press.In their past career lives, they have been a research diver, a children's bookseller and digital communications specialist.They tweet too much at @littlehux, taking breaks to walk their dog Nerys.They are represented by Abi Fellows of The Good Literary Agency.A full press kit can be found here.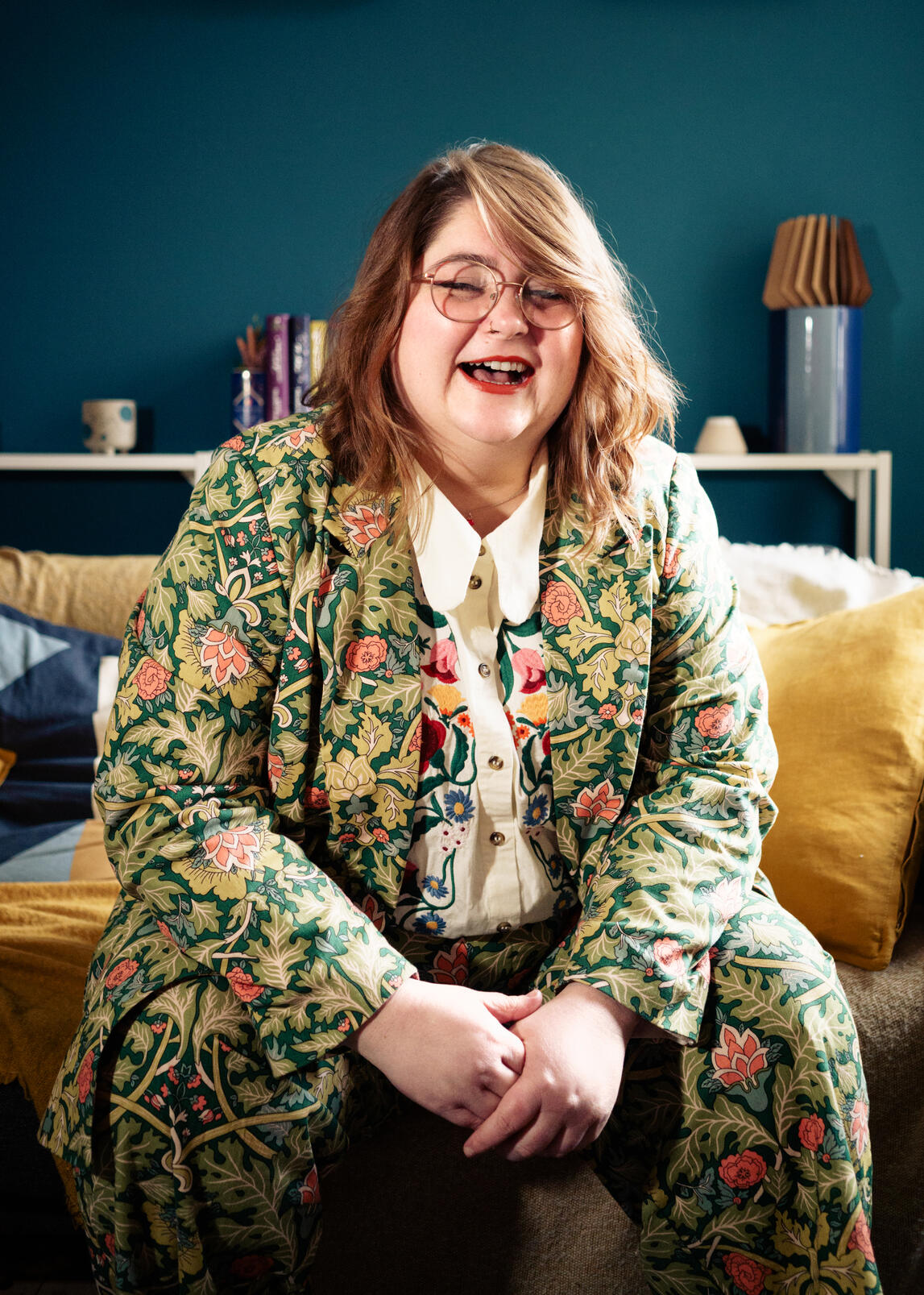 Photos taken by Jamie Drew.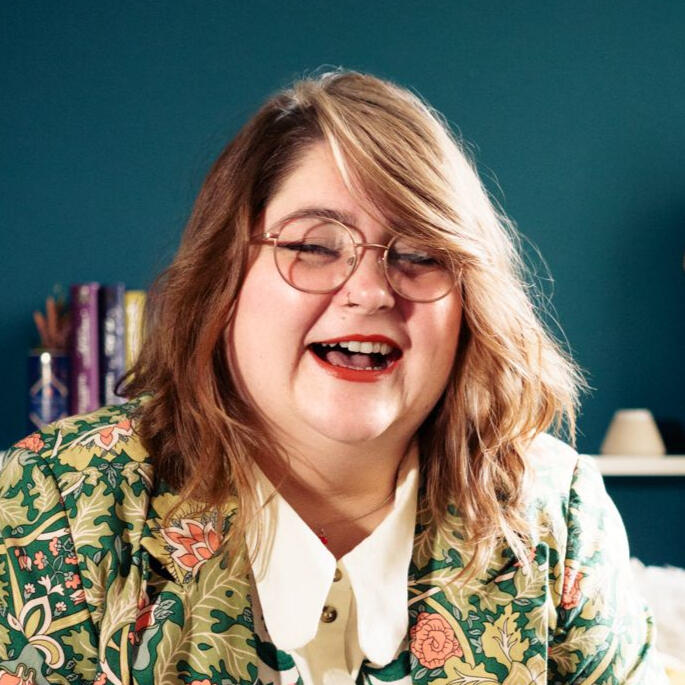 Press Kit
Photos and cover images can be downloaded from this folder. Photo credits: Jamie Drew, and reprints of photos are permitted for publicity purposes.Lizzie uses they/them pronouns and is non-binary. They are Welsh, originally from North Wales, and currently live in London.
Short Bio
Lizzie Huxley-Jones (they/them) is an autistic author and editor based in London. They are the author of the queer holiday rom-com Make You Mine This Christmas and are the editor of Stim: an autistic anthology. They write joyful stories that centre queerness and disability, and can be found @littlehux on Twitter & Instagram.They are represented by Abi Fellows of The Good Literary Agency.
Long Bio
Lizzie Huxley-Jones (they/them) is an autistic author and editor based in London. They are the author of the queer holiday rom-com Make You Mine This Christmas (2022) from Hodder Studio. They write joyful stories that centre queerness and disability.They are the editor of Stim, an anthology of autistic authors and artists, which was published by Unbound in April 2020 to coincide with World Autism Awareness Week. They are also the author of the children's biography Sir David Attenborough: A Life Story (2020) and a contributor to the anthology Allies: Real Talk About Showing Up, Screwing Up, And Trying Again (2021).They also work with writers and publishers as a sensitivity reader and editorial consultant, and were an editor at independent micropublisher 3 of Cups Press.In their past career lives, they have been a research diver, a children's bookseller and digital communications specialist.They tweet too much at @littlehux, taking breaks to walk their dog Nerys.They are represented by Abi Fellows of The Good Literary Agency.
Socials
Twitter: @littlehux | https://twitter.com/littlehux
Instagram: @littlehux | https://www.instagram.com/littlehux/
Buy Links
All blurbs are available here. For cover artist/designer info and cover alt text, please see each book's individual page.
Novels
Make You Mine This Christmas by Lizzie Huxley-Jones (2022)
---
Anthologies
Editor
Stim: an autistic anthology edited by Lizzie Huxley-Jones (2020)
---
Contributor
Allies: Real Talk About Showing Up, Screwing Up and Trying Again edited by Shakirah Bourne & Dana Alison Levy (2021)
---
Non-fiction
Sir David Attenborough: A Life Story by Lizzie Huxley-Jones, illustrated by Sarah Papworth (2020)
Contacts
Lizzie is represented by Abi Fellows at The Good Literary Agency.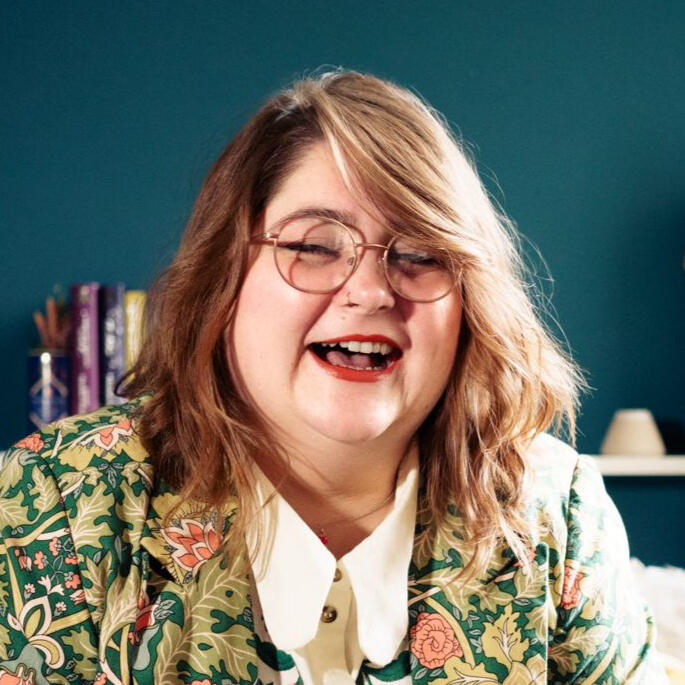 ---
Contact
If you would like to contact me about work, drop me an email using the form below.If you want to see what I'm up to around the internet, you can find my Twitter and Instagram below.If you're looking for my press kit, you can find it here!If you'd like to speak to my agent, please reach out to Abi Fellows of The Good Literary Agency.
---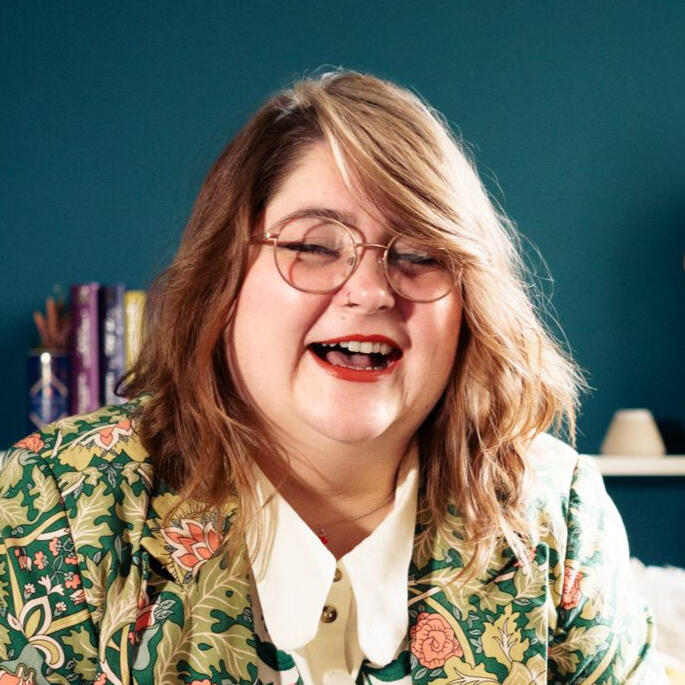 ---
sensitivity reading & editing
Here you can find more about the freelance services I offer. I have worked with clients within the publishing industry and mobile gaming.If you are interested in finding out more, please drop me an email at lizzie.stim@gmail.com with some information about yourself, your project specifics (genre, age-range, word count, what areas you want me to read for) and your turnaround time.Costing will be determined on a per project basis, depending on length, deadline and editorial requirements.
SENSITIVITY READING
Are you looking for a conscientious, hands-on sensitivity reader? I might be what you're looking for. I can provide sensitivity reads on the following topics:
Autism (Asperger's syndrome/Autism Spectrum Disorder etc)

Seizure disorders (e.g. non epileptic attack disorder, vasovagal syncope)

Ehler's Danlos Syndrome (Hypermobile Type/ Type 3/Joint Hypermobility Syndrome)

Endometriosis

Non-binary gender identity and avoiding cisnormative language in your work
As standard, I provide the following to all clients who submit completed work:
Written report about the manuscript with a focus on the sensitivity read, including suggestions of what to include or develop

Annotated word document to highlight areas mentioned in report

Skype calls to discuss the work

Contract with NDA as required
Please note: sensitivity reading incurs a higher fee than standard day rates for editorial or proof reading. This is to account for the emotional labour that is part of sensitivity reading as well as the potential impact of reading things that are triggering.
I can also work with authors closely to develop their characters or ideas further. If you have a character brewing and want to make sure you don't fall into any traps, I can advise you around tropes, reading material and help you understand all your character's facets.I can also help with any writing around zoology, marine biology, fishing, charity communications, bookselling and the publishing industry.I am also happy to provide wider manuscript suggestions on request, though broader editorial assistance will likely require a higher fee.I'm happy to work on all areas of fiction, including YA and children's fiction, and also memoir/non-fiction.
"The work that we did following Lizzie's thoughtful, kind and clear read helped us to create the best possible story that we could tell. Readers of all ages, both autistic and neuro-typical, have contacted us to say how much they recognise themselves in Tally, our main character, and how important it has been for them to read a book that helps, not hurts." - Rebecca Westcott
"Lizzie Huxley-Jones provided a sensitivity read for presentation of gender and nonbinary representation in my novel, THE TWO LIVES OF LOUIS & LOUISE. Lizzie's report was thoughtful, perceptive, and backed up with research and evidence. She commented both on specific incidences of gendered language, and on the effect of presentation of gender in the novel as a whole, and was available for follow-up questions. Lizzie's report made me think more deeply about my novel but also about this issue in the wider world. It was a rewarding experience for me and an important step in the research for this book. I'd recommend her to anyone." - Julie Cohen, author
EDITING
Need someone to read over your work and spot what's not quite working? I'm a competent and involved editor who will give both constructive criticism and positivity. I want to help you create a piece of work you are proud of, and steer you towards thoughtful, crafted prose and in-depth characterisation.I have experience working on essays, short fiction, creative non-fiction, full length fiction, and narrative mobile games.
---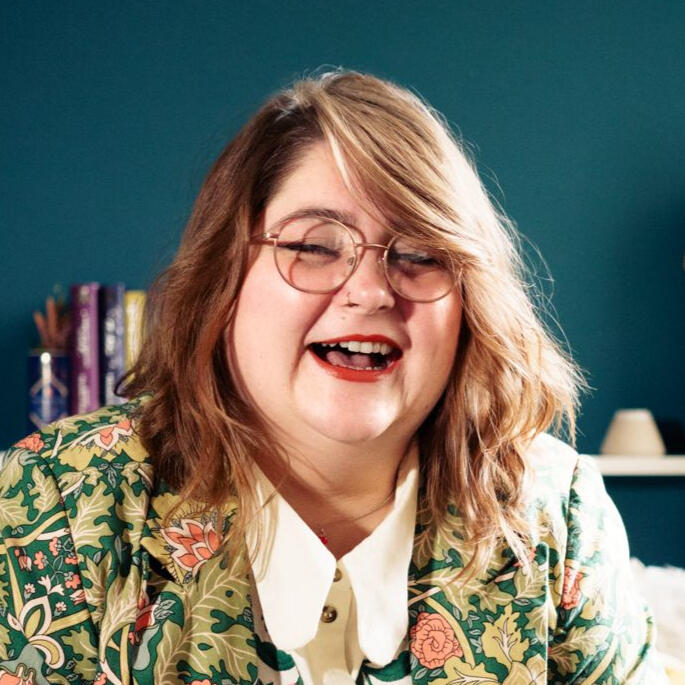 ---
events
I'm a confident engaging public speaker and event chair for both in-conversation and panel events, in person and online. If you want to bring me on board for an event, drop me a line.
2020
June: Organised by Blackwell's, I took part in an in-conversation event with Elle McNicoll to celebrate the launch of A Kind of Spark, since named Blackwell's Book of the Year for 2002.October: I appeared as a panellist for Autistica's Event Creative Difference: Exploring Art and Autism hosted by Dr Jonathan Green and featuring panellists Jane Elizabeth Bennett, and Sarah- Jane Bellwood, as well as myself. You can watch the panel here
2018
May: I chaired a panel about best friends in YA literature at Chadwell Heath YA Festival, interviewing Non Pratt, Alice Oseman, Mary Bello and Chloe Seager.
2017
Throughout 2017, I judged a number of school events in conjunction with Hillingdon Libraries for Hillingdon Book of the Year for the three age groups. All good fun!March: In conversation with crime writer Elly Griffiths at the Compass Theatre, Ickenham.
I also chaired an evening of discussion with Melinda Salisbury, Samantha Shannon and Lucy Saxon at Uxbridge Library, all of whom had just released the third book in their YA series.July: I chaired an event with authors Rowan Coleman, Julie Cohen and Lisa Jewell about their latest books at the Compass Theatre, Ickenham.
2016
October: Hosted a warm up to YA Shot panel at Waterstones Uxbridge with Melinda Salisbury and Samantha Shannon.November: Spoke on the panel "Who's Buying Our Books" at the Society of Young Publisher's London 2016 conference, from the perspective of a bookseller and blogger. The storify of this event can be found here.
---
---
the essential autistic reading list
Here you can find some of my favourite books featuring autistic characters, are written on the topic of autism or are self-help type books that have helped me and my family understand autism, or (updated for 2020) just happen to be written by autistic people (I've not currently split these out else I'll have a million sections!). For books that feature prominent autistic characters or are about autism, I've noted it next to the rec. There are a number of brilliant authors writing tremendous work that isn't specifically about being autistic, so they're on here too.For children's fiction, I've also included some bonus recommendations by allistic authors that don't feature autistic characters where I think the story will resonate with autistic children particularly.Please pick these up direct from indie bookshops where possible. To make it super streamlined for you, I've also made a bookshop.org page with all these lists on there so you can buy them directly (though not all the books are available through there unfortunately!).This is not an exhaustive list restrained by what I've personally read and I try to update it regularly. Twitter and Instagram are good places to find out what I'm reading in general.
Middle Grade Fiction
Forever Neverland by Susan Adrian
Clover and Fergus are the great-great grandchildren of Wendy Darling. When visiting London, Peter Pan comes to call and transports them to Neverland. But what they take with them transforms the land, and Fergus brought along his book of Greek myths. Wonderful story, with good autistic & non-autistic sibling relationship exploration.
Autistic main character
The Infinite series by Patience Agbabi
Elle Bibi-Imbelé Ifiè is a Leapling with The Gift — the ability to leap through time. After receiving a warning from the future, Elle and her best friend Big Ben travel to the Time Squad Centre in 2048 to learn more about being a Leapling. Absolutely jam-packed with neurodivergent characters, clever language and interesting storytelling. The Time Thief & The Circle Breakers continue the mystery of The Vicious Circle & the world of the Leaplings.
Autistic main character & side characters
Moonchild: Voyage of the Lost and Found & Moonchild: City of the Sun by Aisha Bushby, illustrated by Rachael Dean
A brilliant duology inspired by the Arabian Nights. Voyage of the Lost & Found follows Amira who lives on a dhow with her two magical mothers, Ramady the goat and Namur her jinni. When a magical mysterious storm rages, Amira sets out to find out why. Amira is not autistic, but her story deals with her struggles with big emotions, particularly her anger, which I think will resonate with many autistic children. City of the Sun follows on from the first book, diving even deeper into the magic of the Moonchildren and the balance of sun and moon magic, that Farah and the other Moonchildren must restore. Expect mermaids, rocs, potion making, smelling other people's feelings, and mystery islands.
Autistic author
Frankie's World by Aoife Dooley
A wonderful graphic novel about finding family and autism, told with wit and gorgeous brightly coloured artwork. Frankie is small, totally into punk rock and is different from the other kids. Sometimes the world seems so loud and bright, never mind all the hospital trips she has to make. Maybe the missing piece is her dad, who she hasn't seen for years... Perhaps if she finds him, she might solve the mystery of why she's so different?
Autistic main character and autistic author
A Kind of Spark by Elle McNicoll
When eleven year old Addie learns about the witch trials in Scotland and recognises the similarities with the plight of autistic and different women now, she campaigns for a memorial to their deaths. Beautiful moments between two autistic siblings.
Autistic main character & autistic author
Show Us Who You Are by Elle McNicoll
Dragged along to her brother's work do, aspiring journalist Cora meets Adrien, son of the CEO of Pomegranate Technologies, a company that uses AI to recreate real people as holograms. Cora is drawn into the world of Pomegranate, agreeing to take part in their research in order to learn more about them. But what she uncovers is rot. Stunning novel about authenticity, ableism and identity.
Autistic main character & autistic author
Like a Charm by Elle McNicoll
When Ramya's estranged but beloved grandfather dies, he leaves her a mysterious notebook with a warning inside: Beware the Sirens. She must uncover the world of the Hidden Folk throughout Edinburgh, solve the mystery of her grandfather's book, and battle the misconceptions about dyspraxia that she faces at every turn. Brilliant, magical fun with a classic McNicoll emotional whallop.Autistic prominent character & autistic author
To Night Owl From Dog Fish by Holly Goldberg Sloan and Meg Wollitzer
Avery and Bett are two very different girls flung together when their fathers start dating, and are sent to summer camp for some bonding. Avery is bookish, nervous, reserved and filled with anxiety (also, while unconfirmed in the book, reads autistic to me). Bett is fearless, outgoing, and spontaneous. The novel is told through their emails to each other as they try to navigate the ramifications of their fathers' relationship and their reluctant friendships.
Heavily-coded Autistic main character
The Oracle Code by Marieke Nijkamp
Barbara Gordon is off to inpatient physical rehab after a gunshot paralyses her. But things are amiss, and other patients start to go missing… The Oracle Code is a really nuanced look at becoming disabled, working through that and finding community with other disabled people. It's also a wonderfully creepy mystery, with a very satisfying ending, challenging who gets to be the heroes.
Autistic author
The Secret Detectives by Ella Risbridger
When Isobel Petty is orphaned, she finds herself aboard the S.S. Mariana travelling from India to England, where she will go to live with her uncle. But one evening when she sneaks out of bed, she witnesses a murder - someone is thrown overboard. A great twisty mystery, a brilliant cast of characters, especially autistic Isobel, which reckons with the colonialism of classic children's literature.
Autistic main character & autistic author
Ana on the Edge by AJ Sass
Ana loves ice skating, but over time has become more and more uncomfortable with how highly gendered it is. But when a name-badge mix up means that a new trans kid, Hayden, mistakenly thinks Ana is a boy, Ana decides not to correct him.
Autistic author
Can You See Me series by Libby Scott & Rebecca Westcott
Told through a mix of prose and diary entries, this novel follows Tally as she transitions from primary to high school and deals with the challenging requirements of changing friendships and new schools. Sequel Do You Know Me and prequel novel Ways to Be Me continue Tally's story. I particularly am fond of Do You Know Me, where Tally gets a group of neurodivergent pals.
Autistic main character & autistic author
Luna Rae is Not Alone by Hayley Webster
Luna Rae has just moved to a new house with her family and started a totally new school when her mum disappears. Really, Luna Rae just wants to be a detective, watching the people on her new street, or hiding in the amazing treehouse with her new friend. But when her new school announces a parent-child baking competition, Luna Rae decides this will be the best way to bring her mum home. Mature, compassionate story of having to take charge when the adults won't or can't.
Autistic author
M is for Autism by the Limpsfield Grange Students
Somewhere between a short novella and a graphic novel style what-diagnosis-is-like help book, this story follows M as she gets her autism diagnosis. Recommended for autistic children going through the diagnostic process. Autistic main character & own voices.
Autistic main character and autistic authors
M in the Middle by the Limpsfield Grange Students
Co-written by a group of students from a school for autistic girls, M in the Middle follows M through early high school — and her first crush. Sequel to M is for Autism.
Autistic main character and autistic authors
Non autistic bonus recommendations
The Year I Didn't Eat by Samuel Pollen
Max loves birds, wants to be a zoologist, has just discovered geocaching, and has anorexia. The novel follows him through the realities of eating disorders — how they feel and how they make your thoughts distort — but also how he copes with changes in his family, new friends, a new school year. It is overall a beautiful novel, that ends with a positive note and hope for recovery. Max is not autistic but his experience of an eating disorder matches that of many autistic people.
Young Adult Fiction
Notes on my Family by Emily Critchley
Lou is thirteen-and-a-half. Her school life is terrible. Her family are falling apart now that her dad has announced he's leaving her mum for a schoolgirl. And she's autistic, but she doesn't know it yet…
Autistic main character & autistic author
Felix Ever After by Kacen Callendar
Felix Love has never been in love, but desperately wants to be. While at art summer school failing to produce a thesis project, he becomes the target of anonymous transphobic abuse, starting with a gallery of his pre transition photos and dead name. When he starts getting abuse from an anonymous locked account on Instagram that may be behind everything, Felix goes undercover to find the perpetrator. But Felix uncovers much more than he was expecting.
Autistic author
The Boy Who Steals Houses by C. G. Drews
Fifteen year old Sam is homeless, so he steals houses. It's the only way he can keep himself and his older brother Avery safe. But when he finds himself trapped in a house filled with chaotic family he can't leave, nor does he want to.
Autistic main character & autistic author
On the Edge of Gone by Corinne Duyvis
The world is ending, quite literally. A comet is scheduled to hit the world in a few days time. The lucky ones are headed to generation ships to escape the planets, the less lucky ones to shelters under the ground. On the outskirts of Amsterdam, autistic Denise is hurrying her mother so they can get to the underground government shelter, but her sister Iris is missing. And they are running out of time.
Autistic main character & autistic author
State of Grace by Rachael Lucas
Grace is a fifteen year old girl living in the North-West of England who lives with her younger sister Leah, her mother and – sometimes – her wildlife filmmaker father. But when her father goes off on his latest shoot, things start to feel a little off-kilter. And she can't stop thinking about beautiful Gabe Kowalski.
Autistic main character & autistic author
Box-Shaped Heart by Rachael Lucas
Holly stands out — for being poor, for being weird and for having the wrong clothes. Her one safe place is the pool, away from her troubled mother, their cramped house and the memories of the family they once had. When beautiful Ed keeps showing up to speak to her, Holly is faced with an opportunity to fall in love and to save someone who is slowly drowning too.
Autistic author
The Paper & Hearts Society series by Lucy Powrie
Tabby has just moved in with her grandma, in an attempt to escape toxic friendships and start anew. Luckily, she finds a bookclub, a group of people gathered by their love of books and friendship. Together, they go on an adventure around prominent literary places in the UK, while Tabby learns to manage her anxiety and process the bullying her old friends put her through.
Autistic author
Even If We Break by Marieke Nijkamp
A twisty thriller about the five members of a tabletop gaming group who meet in a cabin for one last game, only to find themselves in a dangerous, murderous game beyond the table. Features autistic, trans and non-binary characters, plus Ehler's Danlos rep.
Autistic main character & autistic author
At the End of Everything by Marieke Nijkamp
A surprisingly hopeful story of community and love featuring a group of teenagers housed in a facility for young people who find themselves truly alone when a plague pandemic breaks out, leaving them to form their own futures. Told through 3 points of view, one of which is Logan, a non-speaking autistic girl whose twin sister, and the only other person who communicates in their language, becomes unwell. Another thrilling adventure that puts disabled kids in the protagonist role.Autistic main character & autistic author
Too Close to Home by Aoife Walsh
Minny is a fourteen year old girl living in her Babička's house with her three siblings autistic Aisling, Selaena and Raymond, and mother Nita, desperately trying to find some space for herself to grow into. When Minny's father Des returns quite out of the blue after disappearing four years ago, Minny and her sisters must decide how much they are willing to let him back in.
Autistic secondary character
Queens of Geek by Jen Wilde
A dual POV novel about a group of friends following three friends – Charlie, Taylor and Jamie – as they arrive at SupaCon, the world's best fandom convention. Taylor's storyline follows her meeting her fave author, entering a contest and trying not to think about kissing Jamie.
Autistic main character & autistic author
The Brightsiders by Jen Wilde
Emmy King is the rockstar drummer for The Brightsiders, but when a night of partying lands her in hospital and her terrible girlfriend in jail, the paparazzi swoop. Emmy withdraws, finding comfort in her friends, especially her best friend and lead singer Alfie… who for some reason she can't stop kissing? Is she heading towards another scandal or can they weather the storm?
Autistic author
Adult Fiction
Adult Virgins Anonymous by Amber Crewe
Kate's life isn't going to plan, and Freddie spent so much of his 20s struggling with OCD and anxiety that he's not sure where to go next. Once they meet at a support group for adult virgins, they both begin to realise that perhaps they can help each other out. Not named autistic, but both read very much so (and author has said they can definitely be read as!). Compassionate fun novel about intimacy of all forms.
Heavily-coded autistic main characters and autistic author
We Met in December by Rosie Curtis
Jess moves into a house share in Notting Hill only to discover her new flatmate might be perfect for her. Except there's a no-dating rule. And when she comes home from a ski trip, it turns out he's been breaking it with someone else. Extremely fun romance, like a festive The Flat Share, though the novel takes place over almost a whole year.⠀
Autistic author
Exciting Times by Naoise Dolan
The story of Ava, an Irish girl who lands in Hong Kong looking for something new. There she finds English banker Julien who gives her the luxury life she wants, and Edith who fills her heart. A very pithy, smart story about three quite terrible people. While not stated as being autistic characters, I think most autistic people would agree that Ava is one of our own.
Heavily-coded autistic main characters and autistic author
A Girl Like Her by Talia Hibbert
Ruth is the town pariah — and that suits her as she doesn't like them either. But when Evan Miller moves in next door and starts to charm her, Ruth has to decide whether to trust him or stay with herself. A very fun, hot romance novel with an autistic main character! Autistic main character & own voices.
Autistic main character and autistic author
Get a Life, Chloe Brown by Talia Hibbert
After a near-death experience, chronically ill Chloe Brown decides it's time to live a little, so makes a list of all the bad things she wants to do. And she knows just the man to help her — Red, the superintendent artistic bad boy. Insatiably horny, great fun, incredible chronic pain rep (named as fibromyalgia but reads very like hEDS too).
Heavily-coded autistic main character and autistic author
Take a Hint, Dani Brown by Talia Hibbert
Dani and Zaf are friends, he a security guard at the university she teaches at. When a fire drill goes wrong, and he is seen carrying her out of the building in a fireman's lift, the gossip starved uni students mistake them for the new couple of the moment, and #DrRugbae is born. Amazing fun, with really good discussion of anxiety, emotional trauma and grief.
Autistic author
Act Your Age, Eve Brown by Talia Hibbert
Chaotic Eve receives an ultimatum from her parents — prove you can keep a job for a year. Determined, Eve drives off and finds herself in the Lake District town of Skybriar interviewing for the chef at a B&B, owned by Jacob Wayne. Jacob is cool, precise, sharp and is absolutely not going to let Eve take the job, until his best friend Mont points out she's his only hope. But then things go from bad to worse when Eve runs him over. Determined to fix everything, Eve gets to work. Autistic x autistic romance!
Autistic main characters and autistic author
Convenience Store Woman by Sayaka Murata
Keiko has worked at the same convenience store for eighteen years, but when a strange man starts working there too, Keiko begins to reconsider the pressure of heterosexual normality that society places upon her. Keiko is not confirmed as autistic, but all her behaviour is very autistic coded.
Heavily-coded autistic main character
Chouette by Claire Oshetsky
Chouette is a dark, engrossing modern fable about mothering an unusual child who doesn't act or look like the others. Tiny dreams of her owl-lover, and then the next morning finds herself pregnant with an owl-baby. When Chouette is born, no one else seems to understand her. Visceral prose exploring motherhood and maternal love, difference and disability, queerness, filled with visceral gut splitting prose. While the owl-ness is not specifically an allegory for disability, much of the way others react to Chouette and Tiny is— the horror and fear of the other, the pressure to conform.
Autistic author
Failure to Communicate by Kaia Sønderby
Xandri Corel is a master negotiator on her first contact ship, but when her latest mission brings her into contact with the Anmerilli, who have developed an incredibly powerful weapon.
Autistic main character and autistic author
An Unkindness of Ghosts by Rivers Solomon
Aster lives in the basement of the HSS Matilda, a ship taking the last of humanity to the Promised Land. When an autopsy of their sovereign reveals a link between his death and her mother's suicide, Aster retraces her steps and tries to find a way off this ship.
Autistic main character and autistic author
One Christmas Night by Hayley Webster
There's a thief at large, stealing presents from houses on one street, but who is the culprit? One Christmas Night is a brilliant story about the connections and secrets and lives of people on one street, told through nine different points of view. A novel about love, grief, hope and community.
Autistic author
Anthologies
All the Weight of our Dreams: On Living Racialised Autism edited by Lydia X. Z. Brown, E. Ashkenazy and Morénike Giwa Onaiwu
The first ever anthology of work featuring only autistic people of colour, including work from 61 authors across fiction, essays, poetry and art.
Stim: an autistic anthology edited by Lizzie Huxley-Jones
The autistic anthology I edited, featuring the work of 18 autistic people through short fiction, essays, and art.
Graphic Novels
Camouflage by Sarah Bargiela, illustrated by Sophie Standing
A short graphic novel exploring camouflage and masking behaviour in autistic women, presenting the latest research and personal testimonials in stunning visuals.
Invisible Differences by Julie Dachez and Madmoiselle Caroline
A graphic novel that tells the story of Marguerite, a woman who realises that she might be autistic. Stunningly told through beautiful art with great use of colour.
Autistic main character and autistic author
Existing Autistic by Megan Rhiannon
An incredibly well designed and stunning little zine that explores what autism is, how it effects people and what that means, containing some of Megan's own experiences. Very comprehensive and would make the perfect "so you just got diagnosed" gift. I recommend getting a physical copy because it's so beautiful. Available here: https://www.megan-rhiannon.com/shop
Memoir
Uncomfortable Labels by Laura Kate Dale
A memoir exploring transition, autism and addiction and how all three have been a large part of growing up for games writer Laura Kate Dale. Honest, very frank and hopeful.
Drama Queen by Sara Gibbs
Extremely funny and autistically-frank, Drama Queen follows Sara quite literally from birth through her life, taking us through relationships, grief and her career as a comedy writer. Drama Queen is a story of extrovert autistics, those of us who demanded attention and stood up performing in front of others, but inside were struggling far more than we could explain.
The Reason I Jump by Naoki Higashida
Essays about life as a non-verbal autistic written by a thirteen year old Japanese boy. Very poignant and lyrical, written in short vignettes.
Fall Down 7 Times Get Up 8 by Naoki Higashida
A sequel collection to The Reason I Jump featuring a mixture of short fiction, poetry and essays, including those previously written for The Big Issue.
Odd Girl Out by Laura James
Odd Girl Out charts Laura's life pre- & post-diagnosis: diary entries transport the reader through her early life and memories, intermingled with navigating her life as "newly" autistic accompanied by wise words from Steve Silberman, Sarah Wild, Headteacher at Limpsfield Grange School and more.
The Electricity of Every Living Thing by Katherine May
This memoir charts Katherine's attempt to walk the South West Coastal Path as she adjusts to her late autism diagnosis and reframes her past life in a newly autistic focus. Lyrical and very beautiful.
Wintering by Katherine May
Katherine May returns for another memoir, this time finding herself on the precipice of depression and hunkering down to get through it. As she enters her own winter, she explores those of others around the world.
Diary of a Young Naturalist by Dara McAnulty
A year in the life, Dara walks us through the seasons as he sees them at home in Northern Ireland through diary entries. Musings on autism, nature and the wonder of the world, this is a highly accomplished, and beautiful debut that I've been reading and re-reading through the pandemic.
Explaining Humans by Dr. Camilla Pang
Sitting somewhere between memoir and popular science, Dr. Pang explores the oddities of human behaviour, examines it through her autistic and ADHD lens and relates it to what she knows best — hard science. Contains some really interesting suggestions about planning days in relation to modelling.
Fingers in the Sparkle Jar by Chris Packham
A brutal, beautiful book that subverts the memoir genre through third person accounts of events involving Chris Packham. The timeline flicks around, with the Summer of 1975 — the Summer of his kestrel — playing a centralised role. Alongside that are his end-of-chapter discussions with his therapist in September 2003, shortly after a near suicide attempt.
Non-Fiction & Self Help
Love, Partnership or Singleton on the Autism Spectrum & Bittersweet on the Autism Spectrum, both edited by Luke Beardon and Dean Worton
Both collections explore experiences of over 25 autistic people, through their relationships with other people and (in bittersweet) a wider variety of experiences as an autistic person. The accounts are moving, interesting and often very frank.
Autism, Anxiety and Me: A Diary in Even Numbers by Emma Louise Bridge & Penelope Bridge
A really great example of translation of thought and needs between an autistic person and her mother. Emma's chapters explore a number of typical issues for young autistic people, which are then translated into neurotypical by Penny, with key points and advice. Strongly recommended for parents.
Queerly Autistic by Erin Ekins
An essential guide for autistic LGTBIQ+ teens, covering all aspects of identity, relationships and, crucially, safety. Informative and refreshingly honest, Queerly Autistic provides a definitive and clear framework for LGBTQIA+ autistic teens navigating the highs and lows of life. Every LGBTQIA+ autistic teen needs a copy of this on their shelf. I definitely think there's a lot of information here that would be relevant to cishet autistic teenagers, but given autistic people are more likely to be LGBTQIA+ than non-autistic people, I would encourage all parents of autistic teenagers to have this available at home.
Autism: A New Introduction to Psychological Theory and Current Debate by Sue Fletcher-Watson and Francesca Happé
A really great academic textbook summarising the latest autism research. Each chapter is ended with a reflection from a member of the autistic community, and discusses research critically.
Women and Girls with Autism Spectrum Disorder : Understanding Life Experiences from Early Childhood to Old Age by Sarah Hendrickx
The first self-help book on autism I read, and I still recommend it for autistic women and their parents. Charting from early life to employment, this advice book explains how autism may present differently in women and how to support them. Recommended for parents.
A Practical Guide to Happiness in Adults on the Autism Spectrum: A Positive Psychology Approach by Victoria Honeybourne
A very clear book on approaching positivity and good mental health. Includes lots of helpful exercises and covers topics such as coping, cultivating positive emotions and wellbeing. Not a deep book on mental health but good habits to use day to day.
Nerdy, Shy and Socially Inappropriate: A User Guide to an Asperger Life by Cynthia Kim
An essential handbook for adult autistics, particularly those who are diagnosed as adults. The book explores topics such as relationships, executive functioning and stimming, amongst others.
Gender Identity, Sexuality and Autism by Eva A. Mendes and Meredith R. Maroney
Interesting book that combines personal narratives of autistic people from the LGBTQ* umbrella with a summary of the latest research and understanding of how autism and queerness intersect. Primarily for those working with autistic people or in research.
The Guide to Good Mental Health on the Autism Spectrum by Jeanette Purkis, Dr. Emma Goodall and Dr. Jane Nugent
A thorough and excellent book about how mental health can affect autistic people in particular, with information on what to do about it. Covers anxiety, depression, self harm, suicidal ideation, medication and crisis, among others. Very useful for autistic people and family members.
Neurotribes by Steve Silberman
The primer for the history of autism. Silberman explores how the diagnoses came about, historical figures who may have been autistic, the development of autistic culture, and the trials that autistic people face. It is a truly brilliant and thorough book.
---